Our Challange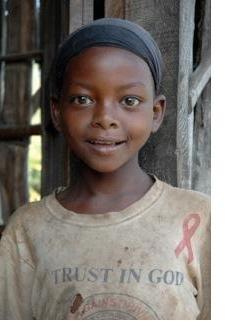 If you're like most people, the needs of the Majority World seem distant, unreachable and overwhelming. You want to help, but it's difficult to understand how you can actually make a difference in countries where something as simple as safe drinking water and medical care are impossible to access. The vast scope of need seems too much for one person to make a significant impact.
Tropical Health Alliance Foundation (THAF) is an all-volunteer organization founded and operated by people who understand this reality. The foundation is designed to work with programs that address issues facing the largest number of people in the areas they serve.
Donate Now
Mission
Tropical Health Alliance Foundation helps people in the Majority World live healthier and more self-sustainable lives by providing medical assistance, supporting education and fueling creative enterprise. We work independently and in alliance with other organizations to accomplish our mission.
Values
We focus on ACTION and RESULTS.
We are a non-competitive organization that supports the effective efforts of others.
We focus on the maximum benefit to the recipients of our efforts.
We work with ALL people of good will.
We are committed to providing 100% of all donations to charity.
We sponsor projects that are SPUD–Simple, Practical, Understandable and Doable.
We sponsor projects with a high LPI (Lives Positively Impacted) Index.
Our Use of Money
THAF subtracts NOTHING for our administrative costs–100% of your donation goes to charity. You may ask how we do it. Like all non-profit organizations, we do have administrative costs, however, we raise funding for these expenses independently so that ALL of your donation goes directly to our projects.
Board of Directors:
Larry L. Thomas, MD, DTM&H
Chairman & Founder
Peter A. Smars, MD
Henrik Jorgensen, MDiv
Board of Councillors:
Ianie Abebe
Samuel Imana Bora, MD
Ric Claveria
James Guzek, MD
Jean Kauwling
Douglas Macaulay
Joseph Maloney
A. J. Martinson
Scott McOwen
Evelyn Puesta
Matilda Rivera
Luke Sherman
Matthew Streelman, DDS
Sean Stromsoe
Rico Tice